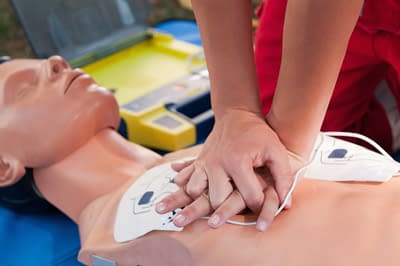 Having a child is one of the most rewarding experiences you will ever know. From the nine intimate months that only you will understand to first words, first steps, and beyond, parenthood is a uniquely enriching and emotional time. When you accept responsibility for another human's life, yours is never the same.
Unfortunately, human beings are inherently frail, especially those that are new to the world. As a mother, father, or guardian, the best thing you can do to prepare for this fragile, innocent new life is to enroll in a basic life support class.
Preparedness Is Key
Parenthood is impossible to predict. From full-blown tantrums to magical moments, you never quite know what to expect; the best you can do is prepare. Accidental injuries put approximately 9.2 million children in the emergency room each year, and the risk of choking in children under the age of five is the fourth-leading cause of death in that age group. We know these statistics are terrifying, but being aware of the likelihood of such events can make reacting — thanks to your educational BLS classes — much faster; as a result, the chances your child has to recover without lasting damage increases significantly.
What To Expect
You may not be able to anticipate your children's moves, but BLS classes are fairly straightforward. First and foremost, you will learn about the Chain of Survival: it begins with the least-advanced measures possible, like checking for breathing and circulation. During your BLS classes, you'll learn how to check these signs quickly, as emergencies are often time-sensitive.
Since the next step in the Chain of Survival requires CPR, you will receive CPR training as part of your course. The details of certain situations will all be outlined during your visits so you are as prepared as possible for any negative occurrences.
Though BLS classes are recommended for those new to parenthood, they certainly have uses beyond your children. The ability to help someone in need could be put to use at any given time; if one of your coworkers collapses and you've learned how to use an onsite automatic external defibrillator (AED), you can add an additional four minutes onto their lives while waiting for professional EMTs to arrive — though it sounds like an insignificant amount of time, it could end up saving their lives.
Regardless of your motivation for signing up for a basic life support class, the rewards are endless.