About
Company Info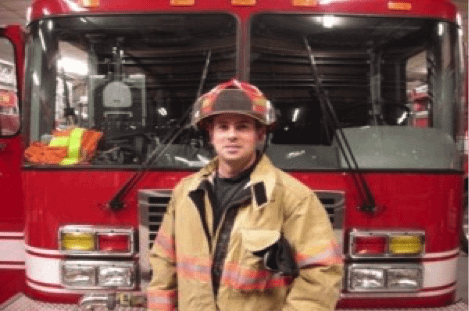 Code 3 Safety & Training has a dedicated group of professional and friendly instructors. We are knowledgeable and experienced in the field of fire & medical response, hazardous materials and safety consulting. We have been serving the public on the street as emergency first responders and welcome the opportunity to bring our knowledge and skills to you, our client. Code 3 Safety & Training provides healthcare and non-healthcare classes in BLS, CPR and First Aid, Oxygen, Bloodborne Pathogens, Fire Extinguisher, OSHA Fire Watch & Hazwoper training. Other courses are available in Advanced Bleeding & Trauma, CPR-in-Schools, NIMS Incident Command, & customized Emergency Response team training. Our HSI curriculum is wide in scope, exceeds OSHA and WISHA standards and are developed by emergency response experts.
Code 3 Safety & Training instructors have the proper attitude, training and experience to provide industrial fire brigade and emergency response team fire and medical training. We can customize course content to meet your needs. We are industry professionals that will leave your employees and team prepared to respond in the event the unexpected happens.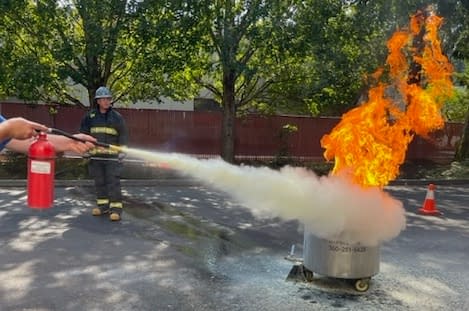 Our safety training is performed on-site with no additional fees at a time convenient for you, minimizing labor costs in travelling to fixed-training facilities. Our on-site workplace safety training costs are often less than the competition and eliminate the hassle of arranging your schedule around a fixed schedule of courses. Our classes offer clean equipment, sanitary practices and a low student-to-manikin ratio for a better hands-on experience than many of our competitors. Code 3 Safety & Training understands the importance of quality training and preparedness. We guarantee to provide informative training to all of our clients in an engaging, but relaxed manner.
Code 3 provides CPR and First Aid training, Fire Extinguisher and Fire Watch certification, Hazardous materials training and safety consulting services and consultation to the Portland Metro area, including Portland, Clackamas, Tigard, Beaverton, Hillsboro and Gresham, among others. We also serve the cities of Salem, Vancouver, Longview & Kelso, Centralia & Chehalis, Olympia, Hood River and Astoria. Code 3 Safety & Training may travel outside the region upon request. Please call us today to schedule your next training class or safety consultation!
CPR and First Aid training classes
BLS training for Healthcare Provider certification
Fire Extinguisher training
OSHA Fire Watch training
(Hazwoper) Hazardous Materials courses
OSHA Safety Consulting
History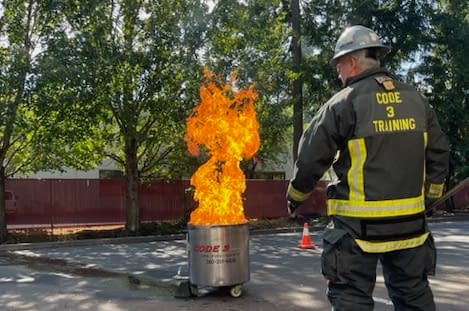 Code 3 Safety & Training was developed by a Professional Firefighter and Lieutenant in 2006 to provide the highest quality on-site safety training possible. We expand the public's knowledge of vital lifesaving skills by delivering engaging CPR, AED, First Aid and Bloodborne Pathogens certification courses to healthcare and non-healthcare providers in a friendly manner. Our experienced instructors also specialize in Fire Extinguisher, OSHA Fire Watch training, and NIMS Incident Command training. We tailor training solutions to your workplace or industrial emergency response team to enhance the safety of your work force.
Code 3 Safety & Training conducts on-site safety consulting and services in the workplace providing corporate emergency evacuation planning, fire inspection audits, and fire prevention solutions. We equip companies with customized first aid equipment solutions and provide common medical products such as AEDs and First Aid supplies.
We feel that training provided to the public is best done by professionals in the field of EMS, Fire and Incident Management. Code 3 Safety & Training's style of curriculum delivery benefits not only the employee but also the employer, to potentially reduce time-loss claims and injury to employees. If an injury occurs, your team will be better prepared to respond appropriately and confidently.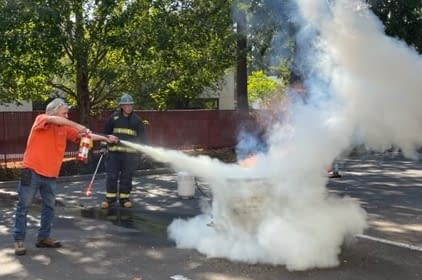 Code 3 Safety & Training supports regional charitable organizations such as the Oregon Burn Center in Portland, Community Home Health and Hospice in Vancouver and Willamette Valley Hospice in Salem. We are listed among the most charitable giving organizations to Emanuel Hospital's Burn Foundation. From the very beginning, we felt the value in creating a successful business combines great service to our clients and giving back to the communities we serve.
We at Code 3 Safety & Training hope to serve you soon with high-quality training and consulting services based on real-life experience and continuing education. Please contact us through our Contact Us page for more information. We'd love to hear from you!