Vancouver, WA & Portland, OR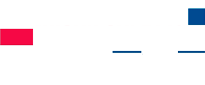 Vancouver, WA & Portland, OR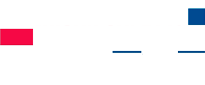 Vancouver, WA & Portland, OR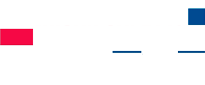 Vancouver, WA & Portland, OR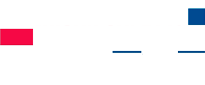 Vancouver, WA & Portland, OR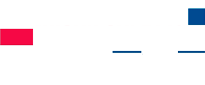 Vancouver, WA & Portland, OR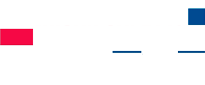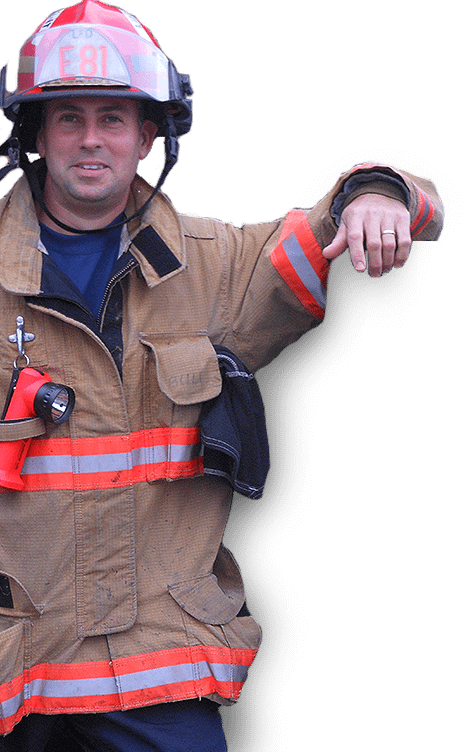 Code 3 Safety & Training provides a wide range of engaging on-site OSHA workplace safety courses throughout the Vancouver, Wa. and Portland, Or. region. We provide in-person, online, and blended CPR training and other safety courses that satisfy healthcare, non-healthcare, and industrial workplace requirements. We are a full-service onsite OSHA training provider with on-the-street experience that makes a world of difference when it counts. We teach life-saving skills that start in the workplace and stick with you in the real world.
Our BLS training classes for healthcare providers and CPR training classes for non-healthcare providers are taught by friendly instructors with emergency responder experience as Paramedics, EMTs & Firefighters. Our instructors are committed to teach life-saving skills in a highly effective learning environment. To facilitate optimal understanding, we deliver hands-on comprehensive OSHA emergency preparedness training programs within a learning environment that incorporates customized solutions, combining live demonstrations and practice within a nationally recognized curriculum.
Our Training and Safety Consulting portfolio includes:
Basic Life Support training | CPR and AED training | First Aid training
Bloodborne Pathogens | Oxygen Delivery
Fire Extinguisher training | OSHA Fire Watch training
Hazwoper training | Hazardous Materials courses
NIMS Incident Command training
Safety Consulting | Emergency Response Plans
Emergency Response Team training | Customized Training Programs
AED sales and installation
Having knowledge and confidence when it counts is our #1 priority!
We have a 5-star Google Review rating
Give us a call at 360.281.6428 or email us at [email protected] to schedule your next on-site, online, or blended workplace safety training course. Professionals Inspire Confidence.
Prepare. Train. Respond.
Dental Care | Medical Care | Assisted Living and Nursing Homes | General Offices and Workplaces | Manufacturing Facilities | Restaurants and Hotels | Schools and colleges | Paper and Chemical Sites | Shipyards and Port Facilities | Volunteer Fire Departments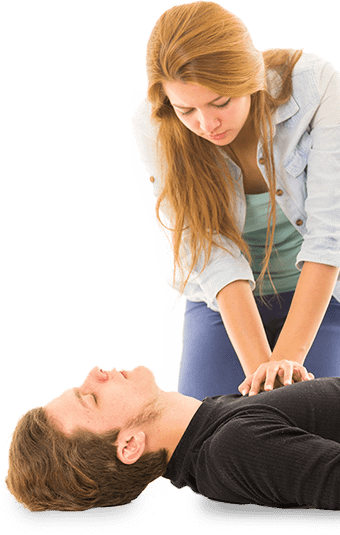 The best First Aid and CPR classes are delivered on-site by working professionals!
Health & Safety Institute (HSI) is the nationally recognized leader of training curriculum in the health care and industrial workplace. Course offerings are numerous and incorporate a wide range of medical and OSHA safety training. Customized training can be provided at an advanced level to industrial emergency response teams. All on-site medical courses include a no-fee AED and First Aid kit check to ensure your workplace is not only trained but equipped to handle any emergency.

On-Site Fire Safety consultation, Fire Watch, and Extinguisher training is delivered by highly qualified professionals.
Our instructors and OSHA safety consultants are working and retired Firefighters and EMTs with extensive experience in the Fire and EMS emergency environment. This relevant experience provides our clients with expert training & safety consulting guidance to reduce workplace hazards and ensure regulatory compliance. Code 3 Safety & Training instructors incorporate real-world situations in all safety training courses which exceed minimum competencies required by Oregon OSHA and Washington WISHA requirements.

Flexible on-site training and scheduling. Save time and money!
Make it easy on your employees! Let Code 3 Safety & Training come to you. We service companies throughout Oregon and Washington. We provide "traditional" 100% on-site, "blended" on-site and online self-paced video, and fully "online-only" courses. It is now easier, more comfortable, and less costly to conduct CPR and First Aid training and many other safety courses in your workplace, at a time convenient for you.
Areas We Serve:
Portland, Oregon
Clackamas, Oregon
Beaverton, Oregon
Salem, Oregon
Vancouver, Washington
Camas, Washington
Longview, Washington
Tacoma, Washington
Seattle, Washington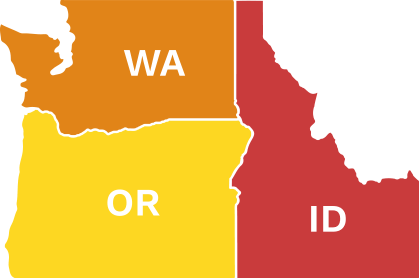 A Few of Our Clients

Satisfied Clients. Great Reviews.
Thank you for the great BLS CPR class you gave us at Community Home Health and Hospice yesterday afternoon. The class was terrific – informative, up to date with new protocols and changes to former curriculum, and entertaining. I also always enjoy the real life stories you include to illustrate principles you are teaching. I learn something helpful to my own nursing practice from each account you share of your personal experience.
Caryl Taylor | Community Home Health & Hospice
Longview, Washington
Hello Derek,
We all wanted to thank you again for the class yesterday. Our whole team enjoyed how practical and engaging your presentation was. It turns out that quite a few of us do better with the hands on learning style and were dreading a long lecture and test. So thank you for the format, your laidback teaching style and lack of a test! We quite appreciated it.
Caitlyn Drachen | Shaffer Construction Inc. 
Ridgefield, Washington (October 2017)
First off, I wanted to give you and Luis a huge thank you for coming out and sharing some of your wisdom with us. Yesterday and even this morning, I keep hearing talk about how this last training was exceptional and the best CRP/First Aid class they've gone too. You two have defiantly exceeded expectations and I hope to take another one of your classes down the road!
Daro Powlison | Newburg Public Works
Newberg, Oregon (October 2017)
We had an outstanding session with Derek today. He was engaged with the entire group.. had the perfect balance of bringing in some humor, shared some good stories and of course shared his detailed knowledge on the subject matter. Derek also went around and provided input to each individual during CPR session which I felt was well received. While I have been through multiple training sessions in the past this hasn't always been the case. The greatest testament I can give is to share no one left the session early and again was engaged the entire time. I personally felt the 4+ hours flew by (along with others)… again a well done to Derek. Derek – from the entire Federal Way group here today…. THANK YOU!
Mark Echternkamp | Nippon Dynawave
Federal Way, Washington (May 2017)
Code 3 Safety & Training has always provided a comprehensive CPR course that is actually enjoyable to participate in!! We all enjoyed the class and the instructor was informative and made sure we were all very comfortable in performing the CPR techniques that were being taught. Thanks again for the great experience.
Dr. Baker and team | Baker Orthodontics
Camas, Washington (March 2017)
Cowlitz PUD provides CPR, AED and first aid training for all of our employees and has utilized Code 3 services for the last several years. Derek and his team continue to provide excellent training sessions that are clear, concise and well received by our employees.
Heather Allen | Cowlitz PUD
Longview, Washington (August 2014)
Derek and his staff have come to our office for several years now. We've done the CPR, AED & First Aid classes, as well as Fire Extinguisher Training. Derek is very easy to work with, the price is right and we love that he comes to us! The class is never boring, and he sprinkles in stories.
Alli Confer | Pacific Crest Structures
Tigard, Oregon (July 2014)
Training presented with passion and experience! The class was balanced with elements for every learning style. The class was fun and our staff at Huntington Terrace loved it.
Laura Knisley | Huntington Terrace Assisted Living
Gresham, Oregon (July 2014)
The training was great! Luis did a great job of keeping everyone engaged and covering all the material.
Jodi Dauphinais | Hands-On Medicine
Portland, Oregon (February 2017)
Garrett was great. He was engaging, kept us entertained, always asked if we had questions before moving on, and kept with our timeline. You guys do a great job!
Allison Confer | Pacific Crest Structures
Tigard, Oregon (September 2016)
Garrett was wonderful to work with and the reviews from our staff on his training have been terrific. We have been so pleased with working with Code3. I'm thrilled that this was another great experience.
Kristina Wheelock | National Psoriasis Foundation
Portland, Oregon (August 2016)
The class really enjoyed the teaching style with all the hands on and music. Very impactful!! 100% feedback was "Derek is passionate about their program and not just going through the material required to give." The class wishes we had more time to spend and share stories, they felt like it was real life training with all the examples and experience you bring to the table. Nicely done, we look forward to seeing you folks again in the near future THANK YOU!!
Chris Silloway | BP Oil Refinery
Bellingham, Washington (October 2017)
Over the past few days I've had several staff that took the CPR class on Oct 18th tell me how much they enjoyed it. Comments included "He made it fun", "He had stories that made it more real" and "It was the best CPR class they've had."
We really appreciate Code 3's flexibility and wanted to pass on the comments. Kudos to Luis!
Jean Borgerding RN, MPH | Portland Public Schools, Head Start
Portland, Oregon (October 2017)
Derek! That was an awesome training. Very informational and after talking with the guys we all feel much more comfortable jumping into action if need be. It's not easy training a bunch of guys that think they "already know everything", they're a good group of guys but trust me that was not an easy group and you kept them locked in the whole time. We look forward to keeping you guys as a partner for our trainings. Well done and I will recommend Code 3 Safety & Training to anyone that asks.
Jon G. |

Manufacturing Plant
Portland, Oregon 
Excellent training. Four hours flew by. The hands-on practice was a boost to my confidence. I would definitely recommend this training to others. Derek and Aimee are a great team. All questions were answered.
Johnson Assisted Living
Portland, Oregon (February 2018)
Setting up an onsite appointment was easy. Derek spoke to me about what I wanted to achieve, and set the class up around those topics, and my schedule. I was thoroughly impressed and everyone learned a lot that day. The class was hands on, and was presented in a way that built everyone's confidence to actually use these skills. Great real world experience!
Alan Mansfield | Nordstrom Distribution Center
Portland, Oregon 
Took a CPR and AED training this past weekend. By far the best class I have attended! It went by very quickly and I feel more knowledgeable and comfortable going forward with my CPR skills! Highly recommend!!
Nicky Davis
Vancouver, Washington