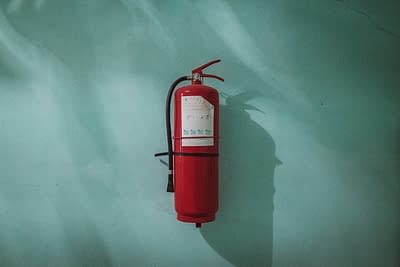 Unfortunately, disaster can strike at any moment. Tragedy is not picky about who it decides to fall upon. That is why it is incredibly important for everyone, no matter age or gender, to be trained in life-saving techniques. Do you know basic first aid? Do you know how to properly work a fire extinguisher? Could you perform CPR on someone if they needed it? If you can not answer yes to all of these questions, it may be time to look into some training classes.
Fire Extinguisher Training
A fire can spark at any given moment, and you only have seconds to react. Someone needs to know exactly where the fire extinguisher is in their home, as well as how to work it. In the few seconds it takes someone to figure out how to work the piece of equipment, a fire could spread out of control. That is why every adult needs to take a fire extinguisher training course. The fire extinguisher training course will teach you valuable facts about the equipment, as well as how to properly use it. One thing a trainee might learn for example is all of the different kinds of extinguishers. There are water, foam, dry powder, CO2 and Wet Chemical fire extinguishers.
CPR Training
Another extremely valuable class to take is CPR classes. These classes can teach you how to save someone's life in case of an emergency. It is a fact that if a bystander does not perform CPR, the survival chances of a victim will decrease 7% in every single minute that is wasted waiting on help to arrive. Having a CPR certification also looks amazing on resumes when working in fields such as babysitting and caregiving. Many families look for CPR training when hiring someone to watch after a loved one.
First Aid Training
Being able to provide first aid to a hurt person could truly save their life. Many times, people freeze up when tragedy strikes, and the injured person faces greater lifelong consequences. Knowing what to do to help control and stop someone from bleeding could mean life or death for them. Being prepared in the situation could not only save someone's life but keep everyone else calm when waiting for help to arrive.
Knowledge is power in every situation in life. Being prepared for anything that the world may throw at you could make a major difference in many people's lives. That is why you need to spend any extra free time you may have this summer to sign you and your family up for a fire extinguisher training course, a CPR class, and a first aid class. You will be so glad you did.